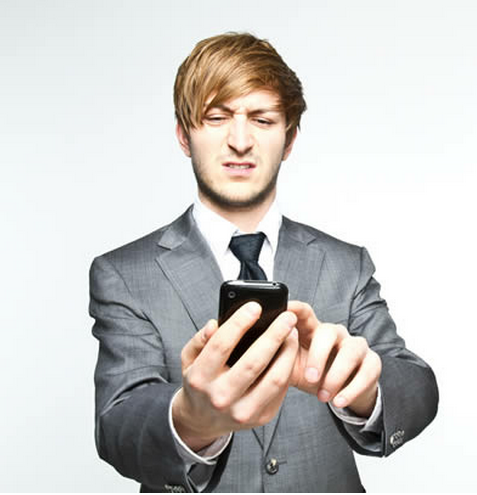 Let's get to it! In no particular order…
1) Match: Does a paywall make a dating website better? We didn't find it did. There are still the scammers on this site, the fake profiles. If anything, the paywall gets in the way of creating/finding matches – there is no messaging without paying. And if you want to read your messages or check out who likes you, you have to pay. If you send a message, don't necessarily expect that it will be read.
>Match.com does not let you block members from viewing your profile
>Match.com issues with member search results algorithm, buggy
>Why does match.com ignore language spoken by over 100 million?
>90%+ fake dating profiles on Match.com class action lawsuit alleges
2) Eharmony: This site takes the paywall even further than any other dating app – if you don't pay you can't even check out one picture on a profile. And there doesn't seem to be anything special here to make the jump to the high subscription fees.
>eHarmony free communication weekend, but photos blocked until you pay
>eHarmony paid dating site passwords hacked, poor security policies
3) Bumble: The biggest issue with this app is that it is very easy to end up with expired matches – the app tells you to pay if you want to talk with them because you or the other person didn't happen to login to the app in 24 hours and missed sending a message to open the match to messaging. It happens a lot, especially when you don't get the notifications. That brings us to the next issue with this app – the woman has to message first, and then the man can send a message (it doesn't matter for same sex matches). Who likes that? We didn't. It's not empowering. It's limiting.
>Bumble: requires you to pay for Bumble Boost to increase odds of connecting with your match
4) Hinge: Who knows (read on!) – we couldn't sign up. They have an issue with their Facebook login – it gets an "access issue" they don't seem to want to fix and direct you to sign up via your cell phone. Ok, tried that – and nope, no text received with the code to finish sign up. No help from support either. Lots of people have this issue according to reviews on the App Store, Google Play, and other sites.
But, one huge issue on Hinge that is circulating is that they charge for more than 10 5 likes a day. Taking into account that you both have to find each other, then like each other, to message each other – it's not very user friendly to then limit the number of likes to so low.
Hinge used to show you profiles that you have mutual Facebook friends, much like Friends Match Me gave you the option to check out if you have mutual Facebook friends with someone. But Facebook has since revoked access to this feature, before rolling out their own dating app, Facebook Dating.
>Hinge makes you pay now for more than 10 likes a day
>Hinge dating app: From free to paid, and still like a swiping app
>Hinge's response to no more Facebook mutual friends data access: track your activity
5) OkCupid: Much like the next app listed, this is getting to be known as a hook-up site, not one for real relationships really. So if that's what you're looking for, it might be a good option for you. They redid this website a while ago (Match bought it), and now you can't just directly start messaging with someone you like – you have to both like each other, if/after you find each other on the app.
>OKCupid removes "Inbox" folder for checking messages, no Sent folder either
>OkCupid rolls out more changes, requires "like" before messaging, hides profiles
>OkCupid removes Visitors feature from all accounts
>OkCupid statistics may suggest "hookup" culture on their site/app
>OkCupid Lies to Members about Matches & Compatibility
6) Tinder: Hook-up app for the most part. Lacking search tools, so it was a boring swiping game to us.
7) JDate: Unfortunately, this is like a desert and worst of all it has become even more expensive now than when it was popular – how does that make sense? You have to pay to view more than one picture on a person's profile, to check out who likes you and read messages. But if someone has a little yellow icon on their profile, it means they paid an extra fee and you can message them freely – going by our experience with the subscriptions, it seems to be the standard for subscribed members, i.e. whoever has paid for a subscription has this feature. There's not a lot of members on this site, even less active members, and even less subscribed members. Plus, when you search it feels like the results are being "padded" – blank profile fields are programmed to equal a match, so you might end up with a lot of empty profiles that don't match with what you are looking for.
>JDate search tools are useless: Empty fields accepted as matches by design
>JDate dating website search tool still buggy, false matches
>Jdate new site, app design has less features for members, buggy, poor design
8) JSwipe: JDate bought over JSwipe, so maybe they don't care about increasing JDate prices while membership/activity decreases on the JDate site – after all they have JSwipe.  JSwipe is free to like and message/read messages – not free to check out who likes you. There's no real filtering tools to find your match – you just swipe person after person and have little to go on usually to decide if you want to "like" someone, or swipe right. You can pay to check out who likes you and also get access to a list view of profiles – but even then it's just a profile picture, age, and name that you have to click on to get possibly a little more info. JSwipe seems to have a little more activity than JDate, but still the lack of search tools and the format where you both have to like each other to message gets in the way of finding your match in our opinion. It kind of seems like JSwipe is a swiping game, like all the other swiping apps – you might get a bunch of likes and matches, but there isn't much meaning to it. One other thing that you might not like – you can only join with your Facebook account.
9) Facebook Dating: Didn't try this. For obvious reasons?
>So the Facebook dating app has launched in the USA, and Friends Match Me traffic is multiplying
We keep it simple at Friends Match Me. You get search tools with lots of filter options and are free to message who you like and have access to all features. And if you think we should add something, just let us know.
For example, we added Turkish to the list of languages for the member profile info, search, matches last year. We have stopped requiring a Facebook account to join/login since Fall 2018. It's just an option if you want to check out similar Facebook likes you have/search profiles by Facebook likes. And we're also proud of our partnership with Me We Too and the mini poll features to give you even more insights to find your match easier/faster, in addition to profile photos/videos and detailed profiles.
We add features and don't mess with what works. And of course, Friends Match Me is free and will stay free. We welcome feedback!