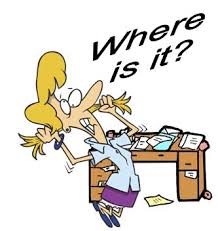 Where do you go to check your messages?  The Inbox right?!  Not anymore on OKCupid.  In one of their latest dating site/app updates there is no more Inbox folder.  It's not that it's renamed – it just doesn't exist anymore on OKCupid.  To check your messages, you have to scroll through profile after profile, to find out if they happen to have sent you a message, and then if you want to read it, you have to like their profile for access.  To send a message, you also have to like their profile first.  You can't see likes though unless you pay.  And there's also no Sent Box.  Plus, once you like/send a message to someone, their profile disappears until they like/respond to your message.
Drawbacks?  Getting your message actually seen.  Finding a match.  Connecting with others.  Missing connections and possibilities.
Feedback from app users on Google Play:
The new version of the app and website is a dog turd. Messages never get seen. Abusive messages are down by 70% because all messaging is down by 70%. Everything is filtered through a swipe system based on likes you cant see in a free account. Bad form OK Cupid!

Seriously, in the beginning I put effort on writing the messages to people who I thought will be a good match but the fact that the other party have to judge you by how you look in your profile picture now and cant even see the message I sent after thinking for so long??? Your really trying your best to shut this app down aren't you. Now I don't even feel lile writing message to people while putting my heart into it at all. Going to be deleting this soon if they keep pushing the user to buy the subscription like all other hungry dating apps.

Ignore the copy and paste replies some guy on minimal wage uses to reply to the messages. Everything about this app is designed to lure you in to paying for a premium subscription. Don't waste your time because even if you send someone a message they have to anonymously like you to even see your message. A massive waste of time and energy and the people who like you when you're not subscribed are bots.

I hate the new messaging system. It was easy before, we get everything in our inbox. Now it's a lot of misses and none of the hits. Have to go through so many people just to hope this one or that one messaged us. If harassment is the problem, we always had an option to ignore or block people.

Recent updates are garbage, show me people who messaged me instead of making me root for it, this is ridiculous. Not to mention how wonky half the settings are now for no reason The only distance options given are 15 miles and anywhere in the world for christ sake.

I used to love this app it was more personal so I'd get the chance to know someone before meeting them but this weird Tinder-isk type approach is terrible, if I wanted tinder I'd get tinder. My profiles not great but my messages would be good so what went from a good deal of talking to people because of my messages became zero because there lost in this update.

I used to like okaycupid the recent updates have made the app horrible. You can no longer see who visited your profile. That was a fun figured out a little more flirt to the app. Also is so complicated to search for people. If they ever bring the feature back I might download it.

I had lot of expectation from this app. Before opening an account, several questions were asked, it was okay but there are very few people that appears on your screen and then totally blank and have to wait for unknown period. If someone liked you then you have to pay view them. I paid for 1 month but your chat vanishes after sending a message and couldn't see the chat section. Are you for real?? Even after paying money you don't know whether the msgs was delivered or not…they saw our msgs or not. No any recommendation from my side. Just a waste of money and time

Has been changed to a Tinder clone. You still can write everyone, but they won't see your message until they match with you. Doesn't work, either. Hardly any matches since the transition. Changes have been poorly communicated, and now most users probably don't know how to use it.

This app used to be nice to use but now is a waste of time.you cannot find and view the person who liked you and sent you a message without going thru a load of awful prospects. I want to see the person who messaged me and not all the others I have not. Going to have to delete .

I almost never use this app anymore because of the stupid way they have their messaging set up now. I honestly hate it. It used to be my favorite, now i don't even see the point. Make it to where we can see all of the messages sent to us and i'll start using it again.

I thought that it was a problem on the browser but its also on the app i wish that i could see who messages me. It would make everything so much easier and i understand that theres alot of creepers and spammers but we should be able to just block them rather than the app automatically hiding the messages and having to pay to see who likes you. Its pretty upsetting.
And lots more of the same.  Sounds that No OK Cupid.  OKCupid has really complicated their dating app/site, with no benefit to members.
We have an Inbox on Friends Match Me.  And a Sent Box.  And you can check out who has liked – we call it favorited – your profile for free.  You can even check out your profile visitors.  All Free.  Even privacy settings are free.
Find your match at Friends Match Me – the totally free dating app.  Join Friends Match Me at www.friendsmatchme.com or find us on Google Play or the App Store.