One of the major reasons we have added more sign up/login options – Email/Password or Google Login, besides via Facebook login – is because it was a feature requested by many, as said in our upgrade announcement blog post, "Friends Match Me upgrade! Me We Too mini poll compatibilities, and Facebook optional!".  It also felt time for it, based on new Facebook policies.  We've kept the pros of connecting your Facebook account to Friends Match Me, while not requiring it in order to use our dating site/app, and added frosting to the cake and a cherry on top with our custom algorithms and new partnership with Me We Too.
The reasons we opted at the launch of the Friends Match Me dating site/app to require a Facebook account for sign up/login was the idea that it would help with member account authenticity/quality, i.e. less "fake" accounts, and of course the features it enables – checking out mutual Facebook friends, Facebook likes, and similar Facebook likes.  But, as we have found, requiring a Facebook login does not stop the "fake" accounts; it's just an extra step.  Anyone can create a new Facebook account, with any name, and then sign up to an app.  We have relied on our automatic and manual controls on Friends Match Me to make it a quality dating site/app.  And we continue to do so and update and improve our spam algorithms.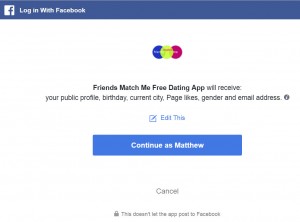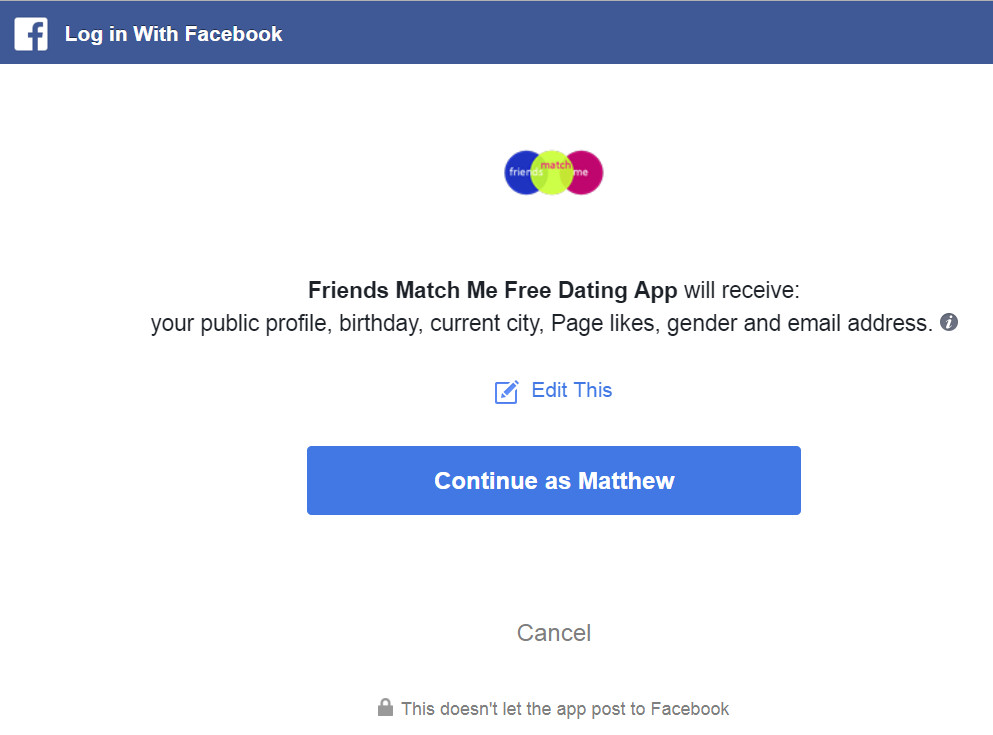 You can still connect Friends Match  Me with your Facebook account to get the Facebook-related features – check out member similar Facebook Likes, their Facebook likes on their profile (if they opted to share), and even search for members by Facebook like.  One feature we did have to remove from the Facebook connect however is mutual friends.  Facebook doesn't offer this feature anymore to apps.  But, we have partnered with Me We Too and now offer new exciting ways to find more about other members and make real strong connections, through the Me We Too mini polls (read more on our blog post, "Friends Match Me upgrade! Me We Too mini poll compatibilities, and Facebook optional!").
We welcome your feedback – we review and consider each one!