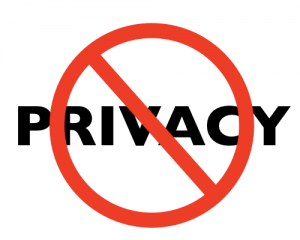 You pay a subscription fee on a website and you expect to get services to help you – not just help the website company increase their profits.  Every member on the pay-to-message dating site Match.com is a reason for another member to be a paid member.  One may wonder if that is the reason Match.com does not provide an actual member block feature.  Privacy is one of the top complaints by members on Match.com.  Even if you have an active paid subscription, you cannot block a member from viewing your profile/photos/info – really this should be a free feature even on paid dating sites.  On Match.com you can just essentially block yourself from receiving any messages from that member.  That "blocked" member on Match.com still thinks they are sending the message, but you don't receive it.
This Match.com member complaint on Consumer Affairs gives a good summary of this common issue on their dating website:
Original review: Aug. 12, 2017
Match is a terrible dating website. You cannot block other members from seeing your profile even if they are abusive. Match will block messages sent from an abusive member but the member can still stalk your profile which is very dangerous. Also, they do not do much when a conflict arises with another member. The most they would do is cancel both you and the other's membership with no refund and no reason. Customer service is even worse – they are very rude and ignorant. Please go to any other site but match. DO NOT waste your money here because it has nothing to offer. You will not find serious/intelligent members on this site. The only members on there now are looking to "play".
At least Match.com posts in their Help section that in fact you cannot block a member from viewing your profile:
Although you're free to adjust your profile visibility whenever you'd like, we don't currently have a feature that allows you to selectively hide or make your profile visible to specific members.
Most probably do not know this about Match.com until they need this feature, however, just to be surprised by the lack of it.  Facebook, the free social networking website, does provide a real block function.  And so does Friends Match Me, the free Facebook dating app.
Compare the dating apps on the market in this video: