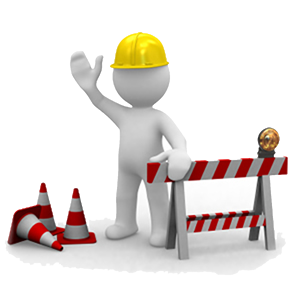 Jdate, the Jewish dating site/app advertised now as the site to "Find your special Jewish someone." has redesigned their website again – and again has omitted features for its members.  With each new website redesign, the Jdate site is getting more and more like the basic hot or not dating apps that lack search tools for finding your special someone.  The new Jdate site design still has search tools – but not as much as before, and certainly not as much as Friends Match Me. For example, on Jdate you can no longer search for members that speak certain languages.  The less advanced the search is, the harder it can get to find your match.  It's almost like the Jdate pool is getting smaller and they have removed search criteria to increase your search results and make it appear like the paid site has more activity than it actually has.  Just a thought.  Less is not more here.
You can find Jdate member feedback regarding their new site/app redesign, on Facebook and Twitter.  The feedback is a resounding fail, on design and functionality, not to mention bugs in the site/app:
From Brian W. on @JDate page on Facebook, August 3:
The new app is awful. All of my messages were lost
From Eric W. on @JDate page on Facebook, August 3:
Last night's JDate website and mobile app rollout leaves users with website and mobile apps which are not well tested and riddled with issues! I'm a Software Engineer and I've been through many release cycles and I am astounded at how bad this is! 

You chose prime time in North America to release it!

The new app has some CRITICAL and obvious bugs to BASIC features, such as reading messages and the layout of pages.

It's really hard to read user profiles now that all the section headers are gone and the text just becomes a long ramble. Your old pages were formatted in a very readable way!

You've replaced searchable text on web pages with non-searchable icons. And hovering over icons doesn't pop up help text so some icons are just a mystery! (I'm sure this violates accessibility standards, by the way.)

JDate is not inexpensive and now I'm wondering where the money is going: It clearly didn't go into software quality!
Brando F. on @JDate page on Facebook, August 7:
Dear JDATE,
Your new website design and functionality sucks. You have eliminated much of the functionality that made it so easy to use JDATE. Remember there are many older 30-40+ people that use the JDATE website. It seems as if you have re-designed your website towards the under 30 something crowd. I know several people 30-40+ that are canceling their subscriptions as your website has become a pain in the ass to use.

The following is a list of things that you have eliminated or changed or reduced the functionality that now make your website difficult if not a pain in the ass to use to use:

1) There is no longer a sent message folder. I like to see only my sent message in one folder and can no longer do so.
2) And when I send a Flirt it shows up in my unread folder. This should show up in a sent message folder.
3) There is no longer a way for me to delete my messages. Note, Archive saves them, it does not delete them. If I want to delete them then I should be able to do that and not save them via archive. I don't want my private messages to other people stored forever in some stupid archive.
4) I can no longer look up a member my their member name? There is no reason for the loss of this functionality.
5) I can no longer send an instant message to someone online. This should be separate from an email message.
6) I no longer seem to get my 2 daily matches to my email address.
7) The website does not show items in a grid layout anymore. I use a computer not a cell phone and it is impossible the new layout as I constantly have to scroll down.
8) The new website is apparently very slow.
9) I tried to get the chat function to contact your customer service people but there doesn't seem to be a chat button.
10) The contents of my profile have been thrown together into one big text string. There used to be a nice layout with separate sections. This is one of the biggest mistakes you have made. The new online profiles have a lousy layout. There is a ton of white space.
And here's some on Twitter:
It seems like Jdate should provide refunds for members wanting to cancel their subscriptions early because they signed up for something, paid for it, and now have something else very different, lacking in quality and functionality.  It's not a bait and switch because Jdate has the prerogative to redesign their site as they find fit, but it's not good business for sure.   Members paid for a service and are not receiving what they paid for and tested with this new website/app redesign.  Apparently Jdate is not providing refunds, just advises to turn the member subscription auto-renew option off, and is not planning on adding back functionality they removed.  There will probably be a lot of member subscription cancellations, as the member feedback suggest.  Especially if Jdate does not listen to the feedback.