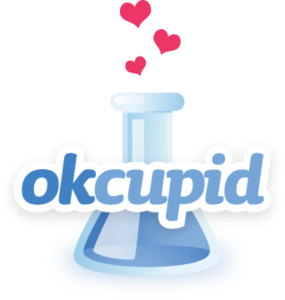 Christian Rudder, one of dating website OkCupid's founders, released a blog post Monday entitled: "We Experiment On Human Beings!"  You can get the gist of the article from the title.  The exclamation point sets the tone, representing Rudder's enthusiasm towards OkCupid toying with their members' love lives, as if it is no big deal, in Rudder's words:
We noticed recently that people didn't like it when Facebook "experimented" with their news feed. Even the FTC is getting involved. But guess what, everybody: if you use the Internet, you're the subject of hundreds of experiments at any given time, on every site. That's how websites work.
Rudder goes on to describe some of the "experiments" they have been playing on their members, some more benign than others.  The first two he describes involves testing the importance of profile text vs profile photos, looks vs personality, through a change in website formatting/features.  The third OkCupid experiment Rudder describes is on a whole different scale, uprooting any trust a member may hold for OkCupid's match alogrithms and for OkCupid, the dating social networking website itself.  In the process, Rudder also manages to insult Jay-Z, Dr. Oz, and even the OkCupid match algorithms:
By all our internal measures, the "match percentage" we calculate for users is very good at predicting relationships…maybe it works just because we tell people it does. Maybe people just like each other because they think they're supposed to? Like how Jay-Z still sells albums?

To test this, we took pairs of bad matches (actual 30% match) and told them they were exceptionally good for each other (displaying a 90% match.)† Not surprisingly, the users sent more first messages when we said they were compatible. After all, that's what the site teaches you to do.
The experiment didn't stop there.  OkCupid also possibly ruined good matches, if one was to trust their match algorithms:
…we tested things the other way, too: we told people who were actually good for each other, that they were bad, and watched what happened.
The conclusion in reviewing the resulting actions of the test subjects, i.e. members: perhaps OkCupid's match algorithms aren't so special and great:
And if you have to choose only one or the other, the mere myth of compatibility works just as well as the truth. Thus the career of someone like Doctor Oz, in a nutshell. And, of course, to some degree, mine.
Ouch.  Rudder's blog post includes the sidenote that "Once the experiment was concluded, the users were notified of the correct match percentage".  Going for a second impression now, or second look at the dismissed profile?  Perhaps that is OkCupid's next experiment on its members.
What do think of Rudder's blog post and OkCupid's experiments on its members?  Fair play / Unfair play?  Post your comments below!