Hinge dating app closed out 2014 with $12 million in venture capital funding, bringing its total to $20.6 million.  By Fall 2016, Hinge transformed from a free dating app to a paid dating app, and has tried to ungroup itself with Tinder and the swiping app "hookup" culture with a new Hinge 2.0 app version marketed as involving "no more swiping".  But just as their subscription model and who has to pay for what has not been clear cut, Hinge's "no more swiping" feature is not really the open book of matches you may expect from a truly "no swiping" app.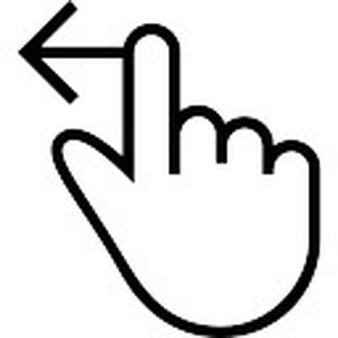 This Hinge app review from Google Play last month questions how Hinge markets itself as not another swiping app based on its functionalities:
September 16, 2017

… How is it not a swiping app when I'm forced to either reject or connect with someone before I can see another person? That's swiping. …
Similar sentiments from another Hinge app user:
Eric H. August 4, 2017

…it came back and while not swiping by definition, it's still the same as swiping. And tired of getting the same people 3, 4 and 5 times. If I said no once or twice, why would I be shown the person after that? Then of course people who I've matched with either ghosting or unable to respond to messages. Maybe this time you could actually fix your issues of too few likes for the day, paying for 'elite status' just for the privilege of limiting the pool by our preferences, and stop showing the same people over and over. Been on other dates from other apps where I had more control over my preferences that were free to adjust preferences. …
On the App Store, this user criticizes the Hinge app for its repetition of members he has passed on, much like a swiping app, and for it not disclosing a member's last login – commonplace in many relationship apps – wasting his time messaging what he guesses to be non-active members:
Ghost town, by Thavian

UPDATE: After only a few days using Hinge, they've already started showing me repeats of people I already contacted or decided not to contact. Now I'm convinced that this app is a scam. I'm starting to think there aren't even any real people on here!

…

Over the past few days, I've reached out to nearly 50 women with a friendly, thoughtful message. Guess how many responded?

Zero.

Lest you think I must be a creep or doing something wrong, consider this: Over the exact same time period, I've heard back from 5 women on a different dating app I'm also using. I'm using the exact same photos, and my profile content is similar.

There's only one logical explanation I can think of for this: A lot of the profiles Hinge shows are probably no longer active. And since, unlike some dating apps, Hinge doesn't let you see when a person last logged in, you end up wasting your time sending messages to people who may not have logged in for months.

Really disappointing. Needless to say, I will not be renewing my subscription.
Hinge's reasoning for charging a dating app subscription fee is quality, direct from their FAQ page:
We agree that paying cuts the clutter, the spambots, and, most importantly, the people who aren't invested in finding something real. That said, charging someone $30 seems ridiculous. Our subscription starts with a 3-month free trial, after which it costs less than Netflix, and is just enough to cut the clutter while allowing us to continue to build amazing new features that benefit the Hinge community!
Not clear how the free 3 month subscription period doesn't cut into the "quality" – or rather still "cuts the clutter, the spambots, and, most importantly, the people who aren't invested in finding something real".  This Hinge app reviewer on Google Play was not happy about the profile quality:
Michal-Erin F. July 27, 2017

"The relationship app" – what a joke. If that's the case shouldn't there be some sort of user screening? My favorite has been the profile that is nothing but a picture of someone's d**k. Tell me why, after I reported the profile, it shows up in my feed again the following week. Don't waste your time on this app.
Have you tried Hinge?  Comment with your experiences!
Join Friends Match Me, the totally free dating app for real relationships for singles!  Login at www.friendsmatchme.com, or download the app free on Google Play or the App Store (just search for "friendsmatchme").  We welcome your feedback!
Compare Friends Match Me to other dating apps: Bumble, Coffee Meets Bagel, eHarmony, Friends Match Me, Hinge, JDate, Match, OkCupid, Plenty Of Fish, Tinder, and Zoosk.