So many commercials and ads market "free dating sites" and "free dating apps" – but should they really be marketing themselves as "free"?  Some are more honest and use slogans such as "free to download", or "join free", or "start free", or "search free" – but sometimes their affiliates aren't so honest in their online attempts to rake in more commission fees with new member sign ups via their affiliate links.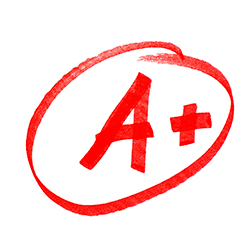 We consider a set of features necessary to set up members for a quality online dating experience – if these are free, we would say it passes the "Friends Match Me free dating site/app test":
1) Join free, of course! No credit card necessary, even if it's not going to be charged.  But moreover, members should be able to create a profile with photos and info, just like the paid members, if there are paid subscription plans.  If there are videos, even better.
2) View Profiles in full – if members upload or write something, it should be viewed by other members at no cost.  For example, the opposite of this: eHarmony only allows paid members to view photos, and Plenty of Fish only allows paid members to view profiles in full.
3) Search for other members based on preferences – if you can't find who you're looking for in a timely manner, or verify they are not a member yet – a large portion of your experience on the dating app consists of wasting time.  Time that could be spent messaging your potential match or finding out if there's chemistry on a date.  How many search preferences should there be for free?  The same amount that is offered for paid membership plans, if there is a paid version.
4) Messaging!  If members can't communicate, then what's the point of a dating site?  Members should be able to send, receive, and read messages free.  Believe it or not, some advertise for paid dating sites touting that you can "receive messages free" when you cannot actually read the messages for free – because they don't give you access to open the messages free.  If someone can send it, the other member should be able to receive it and read it, whether or not they are a paid member.  Same if the dating site offers instant messaging/chat – communication should be free, both ways.
5) So this one is kind of like icing on the cake…
Features that have to do with functionalities that are short of messaging, to get the ball rolling.  I.e., viewing your profile visitors, and who favorited or liked you.  If this feature exists in the site/app, it should be free.
6) And the cherry on top: When you have #5, it is nice to offer Privacy Controls for each member to opt whether or not to let other members be notified when they view their profiles or when they favorite or like their profiles.  Also, any privacy options that you offer, should be the same for the dating site free membership plans as with its paid membership plans.
We would say these are the basic functionalities that should be free in a free dating site and free dating app.  Probably no surprise, Friends Match Me satisfies all 6 points and passes the "Friends Match Me free dating site/app test" :-) We are the totally free dating app!
Join Friends Match Me at www.friendsmatchme.com or download the app on Google Play or the App Store – just search for "friendsmatchme"!