A few days ago we did a blog post on eHarmony seeming to be the only dating site that blocks member photos until you pay.  The matchmaking dating site – or rather dating service – Tawkify takes this even a step further – no member photos or profile information until you meet your arranged date in person.  This is unlike old school matchmaking, which is done by people who actually know you, care about you, don't do it for any monetary profit, and match you with people they actually know through some connection.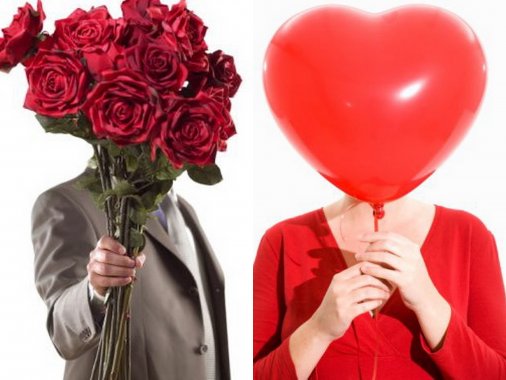 According to the Tawkify website FAQ, they currently have "about 100K people" in their database – a number they say is growing.  Perhaps their no photos/no profile information rule aids in satisfying their member package minimum date quotas with their limited database, as they provide no option for members to veto the match based on the person's info before meeting.  According to the feedback from many Tawkify customers and even Tawkify matchmakers, matches are not always following the paying customer's specifications or expectations:
What people working at Tawkify, via Glassdoor say:
Clients are setup for failure since so many of them are not what the opposite sex wants
Advice to Management

Be more honest with clients and matchamackrs in training
-Former Contractor – Matchmaker in San Francisco, CA

—

..The sales team intentionally misrepresents our services and success rates in order to sell more packages. It falls to matchmakers to handle these out-of-whack expectations…
-Current Freelancer – Anonymous Freelancer

—

Pay is strictly commission based, and fairly feeble. There are bonus incentives, but I'm not certain anyone is earning them. It ties into your client load, which is restricted until your clients have completed their package. This creates a culture for matchmakers to exclusively SATISFY A QUOTA instead of working to find appropriately screened, solid matches for people…
-Former Employee – Matchmaker in New York, NY

—

All based on sales and numbers. There's a disconnect between what the service actually is and the clients expect. …
-Former Employee – Matchmaker in Brooklyn, NY
Not so good… Tawkify customer feedback matches with what Tawkify's employees have complained about, regarding the discrepancies between clients' expectations and what is actually delivered:
Rafael J., in the last week

Mostly Tawkify "talks" through their unlimited bloggers. It takes 3 days to receive a new password, and rarely respond to emails. Tawkify very quick to take your $. NEVER was contacted regarding a match. Tawkify wouldn't respond to a request to remove my information from their system. The idea is good but they do not do what they promise.
—

Laura P., 3 momths ago

Local Guide · 33 reviews · 20 photos

Not worth it. One date over 6 month period. Top dollar charge and honestly I could and have met better people on Tinder. Don't waste your$$$ or your time. Fully frustrating and almost impossible to get a refund
So how much does Tawkify cost?  Apparently $1500 minimum for a 3 months packages/3 dates if you want to be a member and have a matchmaker set you up, according to many of the verified customer reviews.  And $3500 for 12 dates.  The Tawkify website itself does not advertise the costs, and just states "Our clever technology helps us provide full-service matchmaking for a fraction of the traditional cost! Our pricing is based on several factors, with options ranging from $99 to $6k per year."  The $99 is if you would like to just be in their database, with no guarantees of any dates.  There is actually a Facebook promotion advertisement going on right now, offering to add you to the database of potential daters free (the $99 value).  It seems Tawkify can make use a larger database of potential daters as many of their matchmakers have resorted to free dating sites to recruit people to date their members at no cost to them.
More Tawkify customer feedback regarding matches not fitting in with the customer's specifications, with a $1500 price tag and no refund:
Daniela C.
The service sucked

I worked with Hanna on behalf of Tawkify here in Colorado, although she is a lovely woman, she has no grasp of my physical taste in men and quite frankly, she shouldn't be a match maker. I sent her numerous pictures of what kind of men I am atracted to, but Low and behold , every single match was not my type. One of the matches was flat out rude and I felt awful after our date :(
To make it right hanna matched me up with someone else that was equally unattractive and unavailable. (Super busy with his band)
All of the guys had weird staying away things (unavailable) and were guys I would never even strike a convo with (not my physical type).
This service was the biggest waist of $1,500.00 dollars. I could have gone to Vegas and had a blast with my friends.
***do not recomend***
Another recent customer review:
Chris

…the most expensive blind date you will ever have they arrange dates with people … you'll never see their profile you won't know anything about them and you're expected to go meet them This company is a complete absolute total fraud . I signed up for six dates after considerable phone calls I got one date . Their staff are incompetent. under no circumstances whatsoever do business with these people
Tawkify negative feedback on their recruiting of "matches" for its members from free dating sites:
 Verified order, Ditica C.
The minimum
…The service promises "a minimum of one date per month" and that's exactly what they provide–the minimum. No "above and beyond" here.

The website claims: "We'll start scanning the universe for potentially compatible candidates from within our exclusive "Romance Rolodex," and beyond

… our famous "Love Hunter" recruiters hit the ground running to find ideal matches…All matches are handpicked and personally screened – and subject to final approval by E. Jean herself and matchmaking team leaders."

After talking to one of my dates, it turns out she found him on OkCupid. 

For the length of my contract I spent most of the time try to track Monique down. She's promise to contact me on Tuesday and I'd never hear from her, sometimes for over a week. Once she was in Vegas. Good for her!

She and I finally met face to face after my second failed date and I bought her lunch. (Usually I buy MY clients lunch.)

There were many scheduling issues with my third date but when we met he seemed to know nothing about some of the options I'd offered, and had information about me incorrect.

The date had some potential but he received a phone call that his daughter was ill (prior to our meeting) and had to cut it short. Monique did nothing to salvage this and even lied to me about it.

Overall, not acceptable for $1500. That's right–$1500 for three dates.

I've had better dates and longer lasting relationships from Tinder, and that's free.
Another bad experience from a customer:
Dyan K.

I would give this company a Zero if I could! Do not waste your time or money!!! To say I am disappointed is an understatement.First, I would like to say I signed up for this because I am an attorney and I didn't have time to waste… However, taking into account that I have now gone on countless dates with guys that I had zero interest in, saving time was the least of my problems with this program. Second, I am a 33 year old female, and I have never had poor dating experiences until I went on dates with this system. I had gotten out of a relationship that I was in for 6 months, and I wanted to try something new… this was the worst service I have ever used! You are better off on Bumble.. even Tinder! I was promised that this service had quality guys… that is far from what I encountered.Let's start with what I was looking for – I am outgoing, and I wanted someone outgoing as well, someone fun, your typical guys guy that could hold a conversation.What I got was tech guys who couldn't hold a conversation, transplants from California that had no intention of staying in New York, and the last one looked as though he was 45 years old (no thank you). I could go on and on – I am picky but not that picky – this service is absolutely horrendous. I agree with prior comments- they do not look to set you up rather they are looking to set up clients, and they are not good at matching, nor does it appear that they truly are looking at what you are asking for. Further, despite reiterating what I was looking for, the dates kept going down hill. I can only assume there is a major algorithm problem.I cannot for the life of me see this company lasting- and under no circumstances would I ever recommend this company to anyone I know – it was THAT bad.
This verified customer who paid for the $99 database add only, talks about Tawkify's  "5 minute background check" and the matchmakers just trying to set up dates, not real  matches:
K., Verified order
I have to say I have been very …

I have to say I have been very disappointed with this service. I have gone on two dates so far that were set up by two different matchmakers which were both awful. They are not very attentive and are clearly only interested in "selling" you on their clients rather than actually trying to find a good match. One of my matchmakers closed the feedback review within 24 hours (you are supposed to have 48 hours to respond) and simply wrote that my date had a fantastic time, that I was a catch and that she wanted to set me up on two more dates. Clearly she was not interested in hearing any actual feedback about the client or in helping him find a more compatible match/give him advice for conducting himself in a better manner for future dates.Their screening is at a very superficial level and is very similar to what you could get on dating apps (I was asked hardly any questions and our entire conversation was 5 minutes max). They don't tell you anywhere on the website before signing up that they have a policy of no pictures which is a mistake and results in a lot of wasted time across all parties. While I understand their main focus is to cater specifically to the clients, they need to do a better job of screening/getting to know both parties to gauge the level of interest/compatibility which ultimately would be in the best interest of the client. Thankfully I only signed up to be a part of the database and only spent $100. I would NOT recommend spending money on this service as it is a complete waste of time.
And another verified customer that also discusses the marketing aspect of Tawkify taking center role:
SA, Verified order
All marketing, no follow through – increasingly disappointing

Started off with some good matches, but the trajectory has been very poor, after 7 matches don't think my preferences are understood at all, and I'm just given a date to check the box. Matchmakers seem to circulate a finite number of guys between various female clients. Customer success has been entirely inaccessible I've been trying to reach them for 14 days now – emailed my sales contact, and when I hadn't heard back 7 days later, called Customer Service who said they'd have Customer Success reach out to me, but a week later no word.
This customer paid $3500 for the 12 dates package, but was very unhappy after her first 6 dates that did not follow her match specifications (she received a refund for 6 of the unused dates after a response from Tawkify for her comment, but not for her 6 poorly matched dates):
Margaret
DO NOT WASTE YOUR MONEY AND TIME!
DO NOT WASTE YOUR MONEY AND TIME! This is a gamble and a crapshoot. I was very clear about what I wanted: ethnic and diverse, and I got caucasian and conservative for almost all of the dates. I also wanted to meet someone located in my city but 5 out of 6 of my dates lived out of town. Why did I stick with it for for so long? Well, I was told dating is a numbers game, but after paying $3500 for 12 dates, which averages $300 per date, I decided I couldn't afford this game of chance. They are offering no refund or credit for the experience that was clearly not what I paid for or asked for. This has been a failure as an experience with what I have seen as a disorganized company staffed with young women who seem to have little experience or qualifications to be matchmakers.
This review from SF had a smiliar experience: matches that did not fit her criteria or she did not fit theirs, and were set up with her from a free dating site, no photos exchanged or telephone conversation beforehand that would tell her it would be no match very quickly and with much less expense:
…Tawkify says (and this was also explained by the rep before I gave them my credit card number): they have an 80% success rate for clients who use the service 6-12 months. They have a database of 60K carefully selected potential matches. They provide "curated" dates. They promise feedback from the match after every date. I figured why not try it, and bought a 3-month (3 match) package for about $1500. That's $500 per date.

…

Let me say that "curated" dates is far from accurate. Basically, the matchmaker picks a place in the city (in my case, restaurant, wine bar, and pizza place) and makes the reservation. You get a cutesy worded text about the place. That's it.

First date: The guy told me in the first 5 minutes that he was on a free online dating site when contacted by Tawkify. He asked me "Did you actually pay for this?" Yeah. He also was not compatible with me in a few major ways, ways in which I was crystal clear about what I wanted in a match. For example, I am highly educated with a well-established career and high income. This guy lives with 3 roommates due to his finances and hates his job and has no idea what he wants to do instead. He was also so disengaged in the Tawkify process that he never responded to the request for feedback. So I never got feedback from this date. For $500 bucks, I expect all elements I was promised. And I can find my own dates on free sites–I don't need to pay a matchmaker for this. I explained this to my matchmaker who defended Tawkify's method of recruiting from online dating sites.

Second date: At a wine bar I could not find. My ONE location request to my matchmaker was to please pick places that are easily accessible because navigating in my city is tricky and I am new to the area. Without the date's number I had no way to let him know I was lost and I was 20 minutes late. I hate being late and this was a pretty stressful start to a date: go to a place you can't find to meet a guy you can't contact. This match was from another free dating site. was nice and educated with a good job, but it was immediately clear he wasn't attracted to me. We had one glass of wine (and took it upon himself to tell the waitress we were not getting any food) and that was it. Granted, chemistry can be elusive but because this guy didn't see a picture of me first (Tawkify doesn't show you each others' pictures) I spent $500 for a glass of wine.

Third date: The guy was awful. I am in mental health and he–seriously without exaggeration–is on the autistic spectrum. And mean. He is a dentist and openly mocked his patients at dinner. He did not make eye contact and did not respond to social cues. I would have nixed him in a 5-minute phone conversation. The date was excruciating and I couldn't wait for it to end.

Now here is where it gets even better. After this third date (and the end of my package), I expressed my disappointment to matchmaker who replied: "I am sorry you have looked upon this experience so negatively." So now it's my fault that I can't see their service in a positive light. I find this pretty insulting. I then communicated via phone with someone in customer service and detailed the above to her. I requested that since I did not receive feedback from date 1, I did not get all elements promised to me and I wanted to be compensated by one more match with a different matchmaker. She told me she would review my concerns with the Tawkify team. I clearly communicated to her that I would not be spending any more money on Tawkify. She emailed me several days later saying they were unwilling to give me one additional match and instead offered me a discount of 13% if I bought another Tawkify package. She also threw in that she "would be sad to see any negativity" on social media from my reviews of the service. So now I'm again being "negative."

The thing is, I'm nice, sweet, cute, and easily approachable. I'm also really reasonable and tried my best to work with Tawify and be patient. At no point was my communication ever not clear and calm. So not only did I spend a lot of money for a terrible service, Tawkify employees labeled me negative, twice and seemed to blame me for the terrible experience. Yuck.
You can find more Tawkify negative reviews online with similar sentiments: expensive, not carefully curated matches or dates as promised, and some negative experiences that could have been easily avoided if photos and telephone numbers were exchanged before the date, so each side knew more of the other and approved of the match to go on the date.  Morever, dates found from free dating sites that did not pay for the services had less investment in the process, and more importantly, weren't carefully chosen as a match.  To be fair, there are also positive reviews you can find on these links.
What do you think?  Would you go out on a blind date with someone you don't know anything about, and don't have any mutual friends with either?