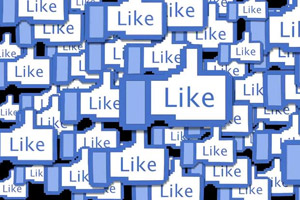 We have updated the homepage and About page with statistics on the most similar Facebook Likes among Friends Match Me members!  If you are already logged in, to view, check out the About page, as the homepage redirects you to your Matches page when you are logged in.
Two dating sites make the top 25 Facebook likes – Zoosk and Friends Match Me.  Not surprisingly, social networks Facebook – and also YouTube – make the top 25 as well.  Poltiician?  President Barack Obama. Singers/Music: Eminem, Michael Jackson, Bob Marley, Lil Wayne, Rihanna, AKON, Linkin Park, Shakira, and Taylor Swift are all among the top 25 Facebook likes among Friends Match Me members.  Actors: Will Smith, Vin Diesel, Adam Sandler, Megan Fox, Jackie Chan.  TV shows: Family Guy, The Simpsons, South Park. Sports: Football (American Football). Stores: Walmart.
One of the special features of Friends Match Me free Facebook dating app is that there is a Facebook Likes Search tool where you can find members who likes the same stuff as you.  Moreover, on each member profile, you can check out what similar Facebook Likes you have with each other, and if the member's privacy settings allow it, you can view a member's Facebook Likes on their profile.  Join Friends Match Me by clicking on the "Login with Facebook" button or Join button on the homepage at www.friendsmatchme.com .  You can also download the Friends Match Me free dating app for your smartphone/tablet too and join via the Facebook Login button within the app!




Find us on Google Play for your Android or the App Store for your Apple iPhone/iPad! Just search "friendsmatchme".