One of the traditions of Norooz, the Persian New Year, is to grow sabzeh a couple weeks before the start of Spring for it to be ready for the Haft Seen, a spread of items starting with the Persian letter "seen" (and also some not starting with "seen").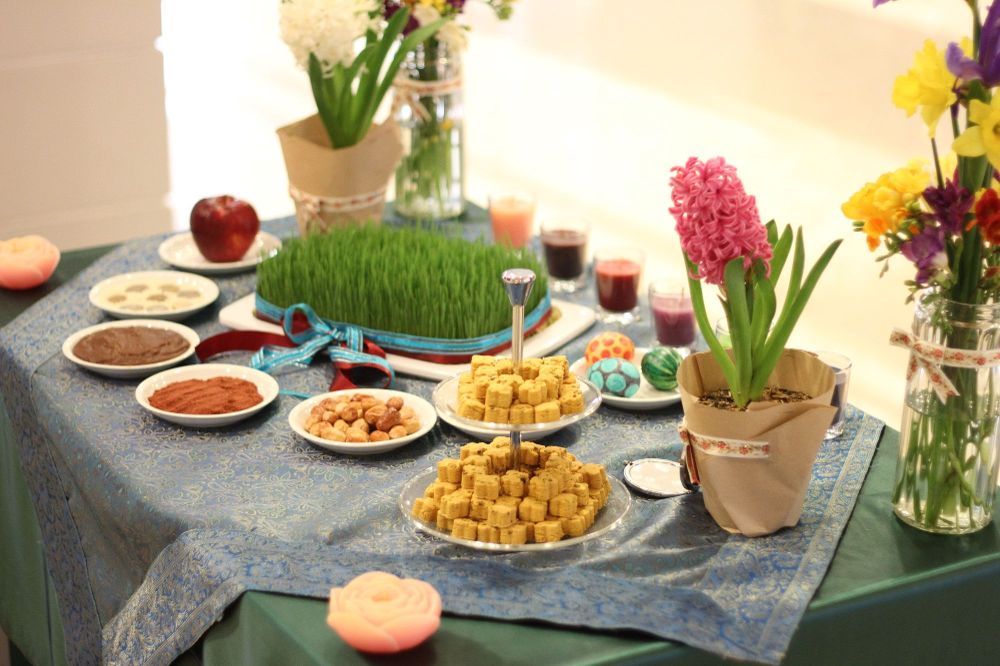 Sabzeh is a grass grown with wheat, barley, or lentils.  It is a symbol of growth.
On the thirteenth day after Norooz, it is Sizdah Bedar, literally meaning the outing on the thirteenth.  It is the day family and friends spend time picnicking outdoors, and also when the sabzeh is thrown into a stream, river, or other free flowing water.  Traditionally, young women looking for love and to get married tie knots into the sabzeh before throwing it into the water.  Men, feel free to do it too!
Happy New Year!