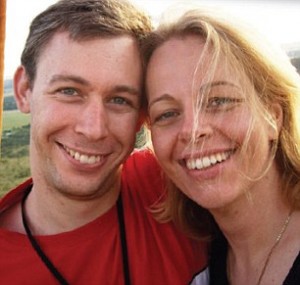 Do you believe in love at first sight?  Or, take it a step further, love without physically meeting the person yet?  A web chat was enough to ignite a spark for the once "Ghost Boy" Martin Pistorius and Joanna, eventually leading to each professing their love for each other – without physically meeting each other.
When I met Joanna, I wondered if she would be different. She was a South African social worker who'd settled in Britain and become friends with my sister Kim, who was working there.

We met during a family web chat in 2008 and started emailing each other, culminating in Joanna suggesting we get together in Britain. I was curious about why she wanted to meet me.

'Because you're the most honest man I've ever met,' she said. 'And because, although I've only known you for a few weeks, you've made me so happy. You make me laugh, you're interesting and you understand what I say in a way no one else ever has before.'

Still, I wasn't sure. I explained that though I had made huge progress, I still needed a wheelchair and help with many daily activities. It didn't matter, she said; we'd work it out. One night I wrote to her: 'I can't stop thinking about you. I love you.

I had to tell you.' I'd known her for only a few weeks, yet I was sure I would know her for a lifetime. 'My love,' Joanna wrote next morning. 'Do you know how long I've wanted to start a letter with those words? But until now there has never been an opportunity for me to do it.

How happy you make me. I love you so much it's almost painful.' My heart leapt when I read those words.

I knew, though, I was taking a gamble with Joanna because there would always be a fraction of doubt, however tiny, until we met. The greatest lesson I was learning with her, though, was that living life is about taking chances, even if they make you feel afraid.
What made Martin call himself the "Ghost Boy"?  It has nothing to do with the movie "Sixth Sense" or "Ghostbusters".  At age 12 Martin contracted an unknown disease that put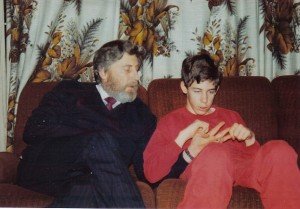 him in a virtual coma, and paralyzed.  At about age 16 his mind began to wake up, and by 19 he was fully aware.  But he couldn't make any majorly noticeable movements or sounds to make everyone know he's back, making him feel invisible:
My mind was trapped inside a useless body, my arms and legs weren't mine to control and my voice was mute. I couldn't make a sign or a sound to let anyone know I'd become aware again. I was invisible – the ghost boy.
Finally Martin got relief in 2001, at the age of 25.   At the urging of a very special social worker, Virna van der Walt, who could understand his little movements as responses, he was taken to the Centre For Augmentative And Alternative Communication at the University Of Pretoria.  Martin got a way to communicate through computers, and progressed more and more each day.  In 2003, he started helping at the health centre with Virna, fixing problems with computers.  Fast forward to the web chat in 2008, emails back and forth, finally meeting, and like a fairytale ending, his wedding with Joanna in 2009.  He was not only acknowledged, but fully accepted in romantic love:
After months of longing, we couldn't bear to be apart even for a moment. I had never known a person who accepted me so completely and had so much peace inside. 

True love.  Read more of Martin's story here:  "The Ghost Boy: The uplifting story of how Martin Pistorius survived a mystery paralysis to find love")